Did you know that women begin losing bone mass in perimenopause?
Many women have osteopenia beginning in their 40s and develop osteoporosis as they move through menopause and into post-menopausal years.
Have you been told that you have osteopenia or osteoporosis, and are not sure how best to protect your bones? Do you have a family history of osteoporosis, and would like to head it off before it starts?
Are you concerned about losing bone mass as you age, and confused about how to prevent osteoporosis so that you can maintain vitality and strength as you age?
*Register by April 30 for early bird pricing
Vitamin D supplements are important for protecting our bones, but they can't do all the heavy lifting.
Some women are happy taking hormone replacement therapy (HRT) to help keep their bones healthy, but many women are concerned about possible side effects. Others have tried HRT but felt worse instead of better. 
Even with supplements and hormone therapy, your bones will not have all the support they need unless you exercise.
But what is the best kind of exercise for our bones?


Experts agree that weight-bearing exercise is important for bone health.
But which exercises are considered weight-bearing, and how long and how often do you have to do the exercises? Do you need equipment? And how much is too much?
Maybe you have tried working out with weights and it just didn't feel right, or it wasn't enjoyable enough to continue.
Maybe you've purchased fitness videos and programs that required too much equipment or experience to be able to do them properly.
There are so many options out there, it can be confusing.
*90-min Workshop LIVE and Recorded: May 6, 2021 at 11AM Pacific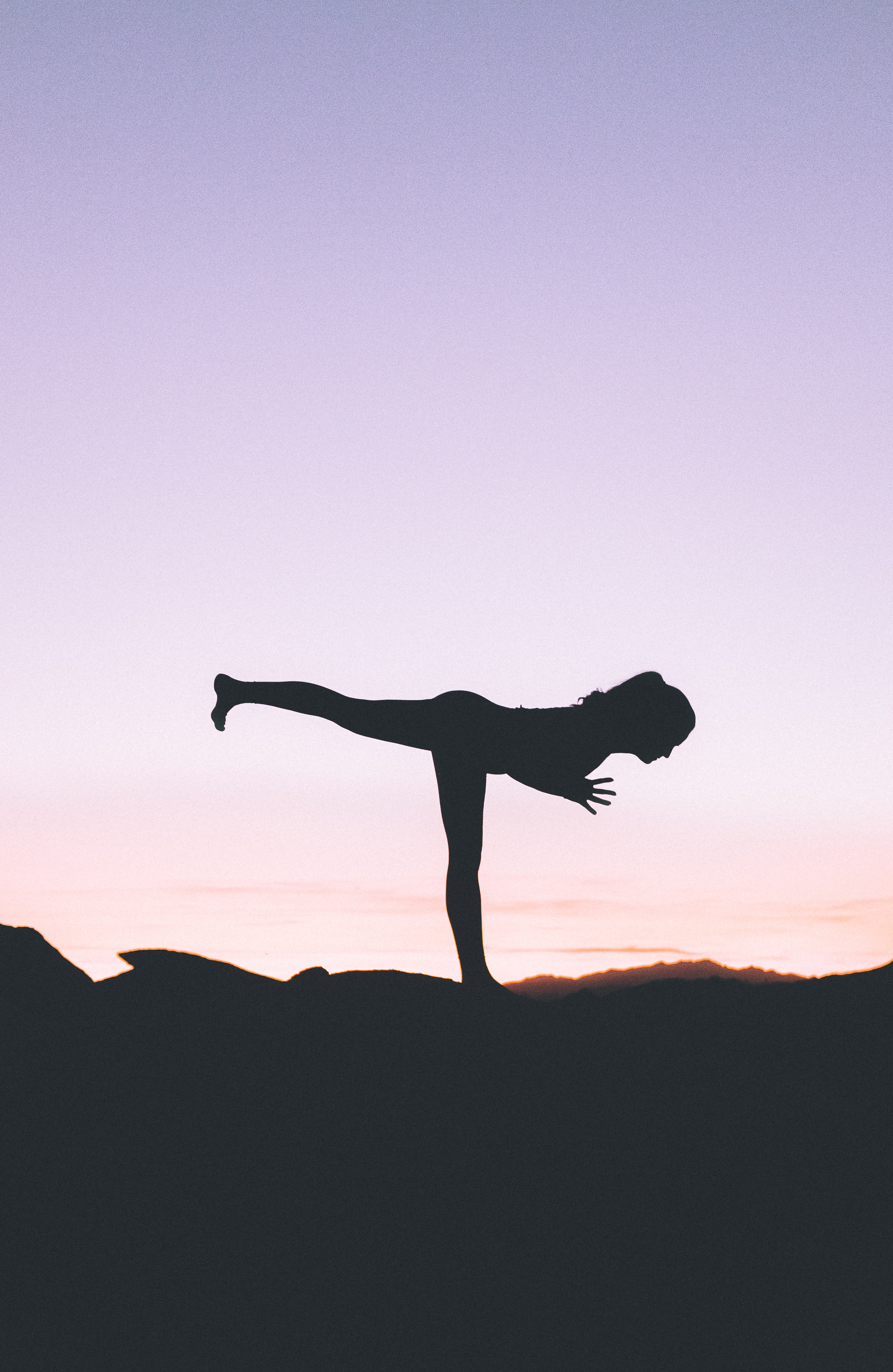 What if there were an easy, accessible, short activity that you could do using your own body weight and with no prior experience necessary, and you had proven clinical evidence that it worked to protect your bones?
As I began to look into it, I found there were recent scientific studies showing that Yoga not only kept bones strong, but even recovered bone loss!
I am a big fan of looking at the intersection of ancient wisdom and modern science, and have long been fascinated by the scientific findings confirming the benefits of meditation, for example. Now there is actual clinical evidence confirming what the yogis have been saying for thousands of years about the benefits of yoga on the bones, the structure of our bodies. 
I was thrilled to find that a specific application of what I was already doing could be all I needed to keep my bones strong and healthy as I age.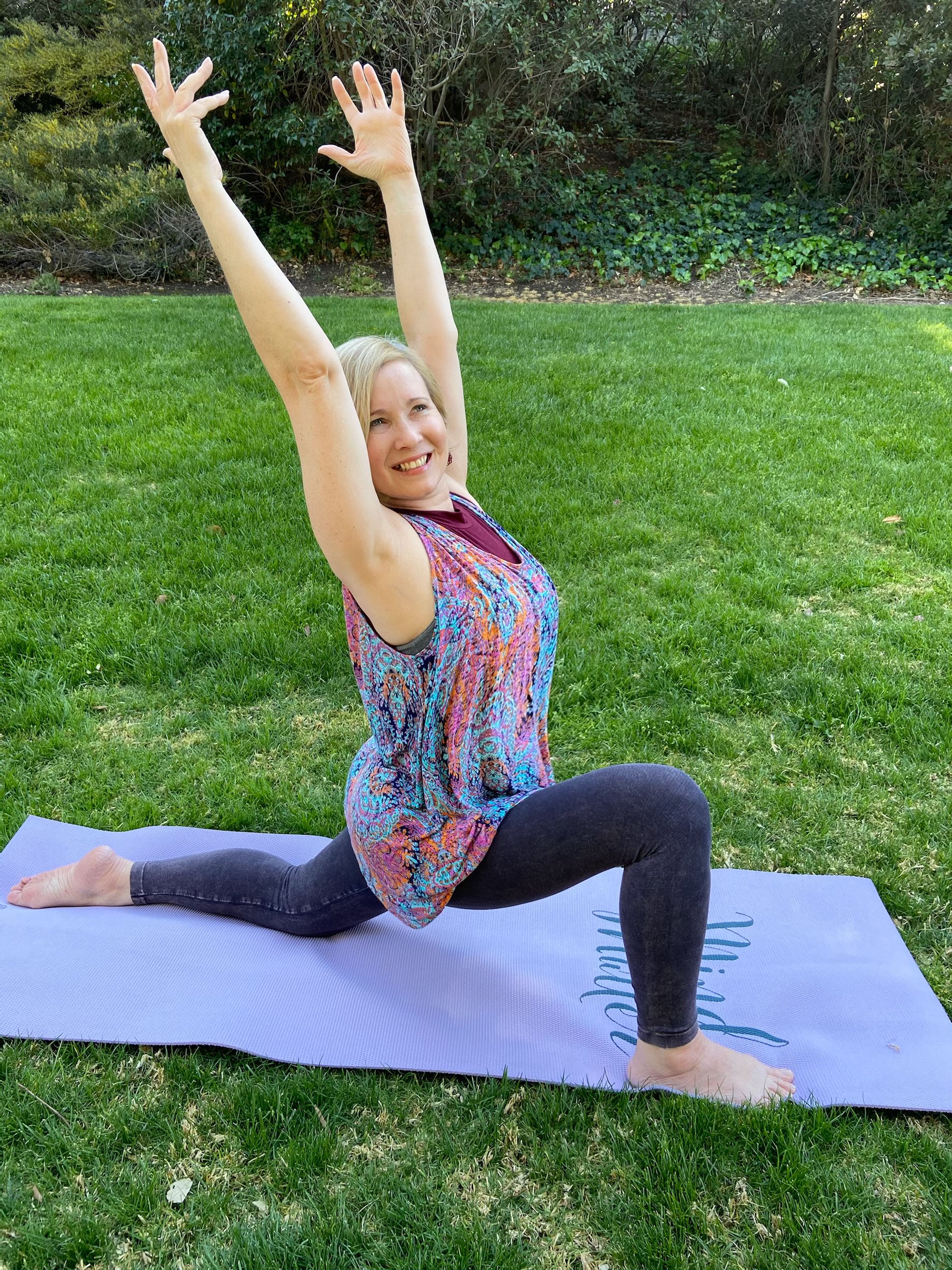 And that is why I am so excited to share what I have discovered, and what I know will work for you, even if you do not currently have a regular Yoga practice.
Using my 20 years of Yoga experience and gathering all the information from the research and clinical studies on certain poses, I have designed an easy, enjoyable, SHORT practice that you can do on your own, without any special equipment, to keep your bones strong and healthy through menopause and beyond.
I have designed this with YOU in mind. Don't worry, I'm not going to ask you to wrap your legs behind your head or balance on your elbows! None of that stuff. The poses that have been shown to build and protect bone are actually some of the most accessible, gentle poses of all!
In this 90-minute workshop, you will experience:
An accessible presentation on the science and practice of yoga for bone health, sandwiched between two short sessions of yoga movement. It will unfold like this: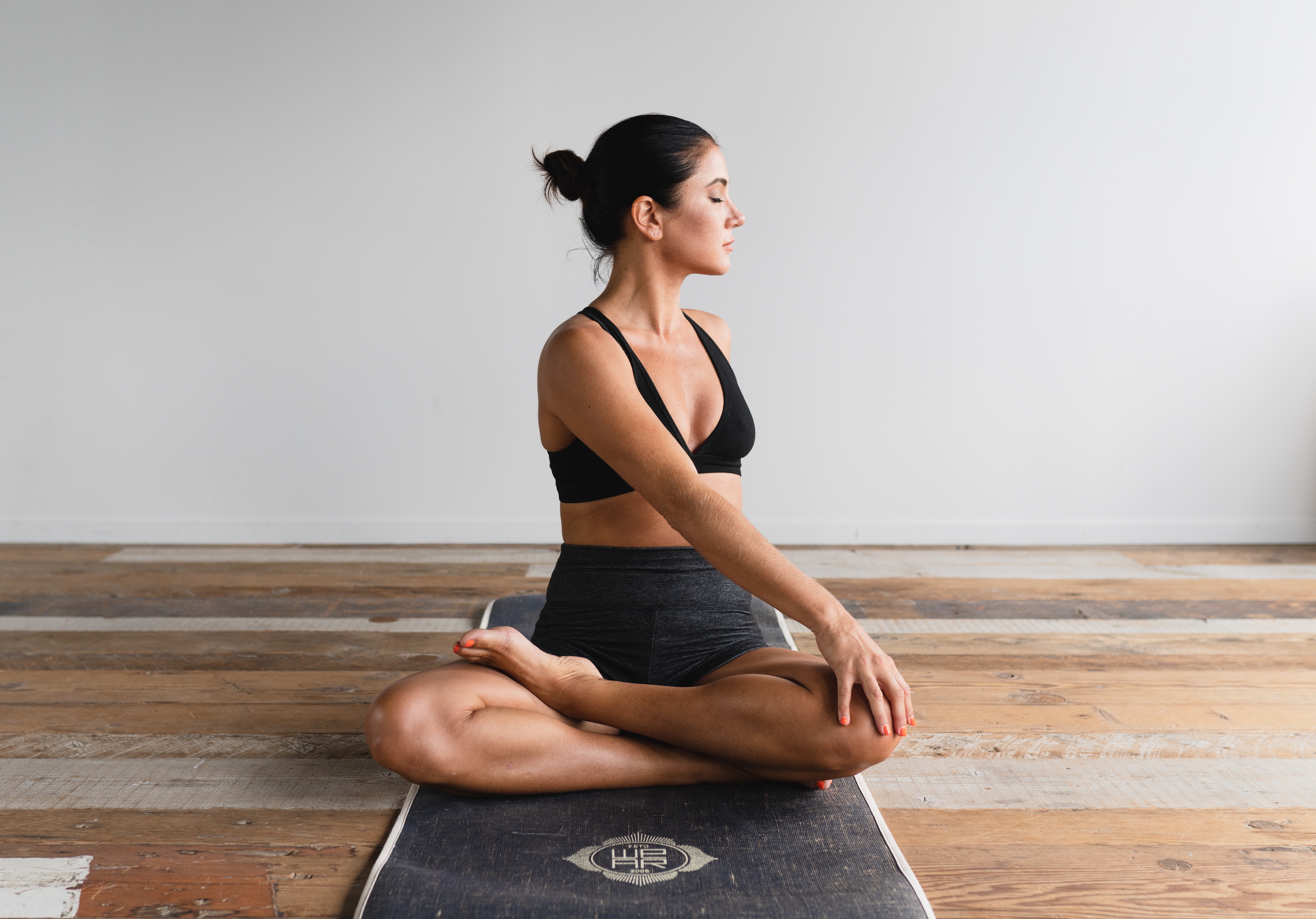 12 Yoga Poses
You will be guided through a specific set of 12 Yoga Poses, twice. Once to get an introduction, then again later at the end of class, after you understand the science and how-to tips to practice on your own.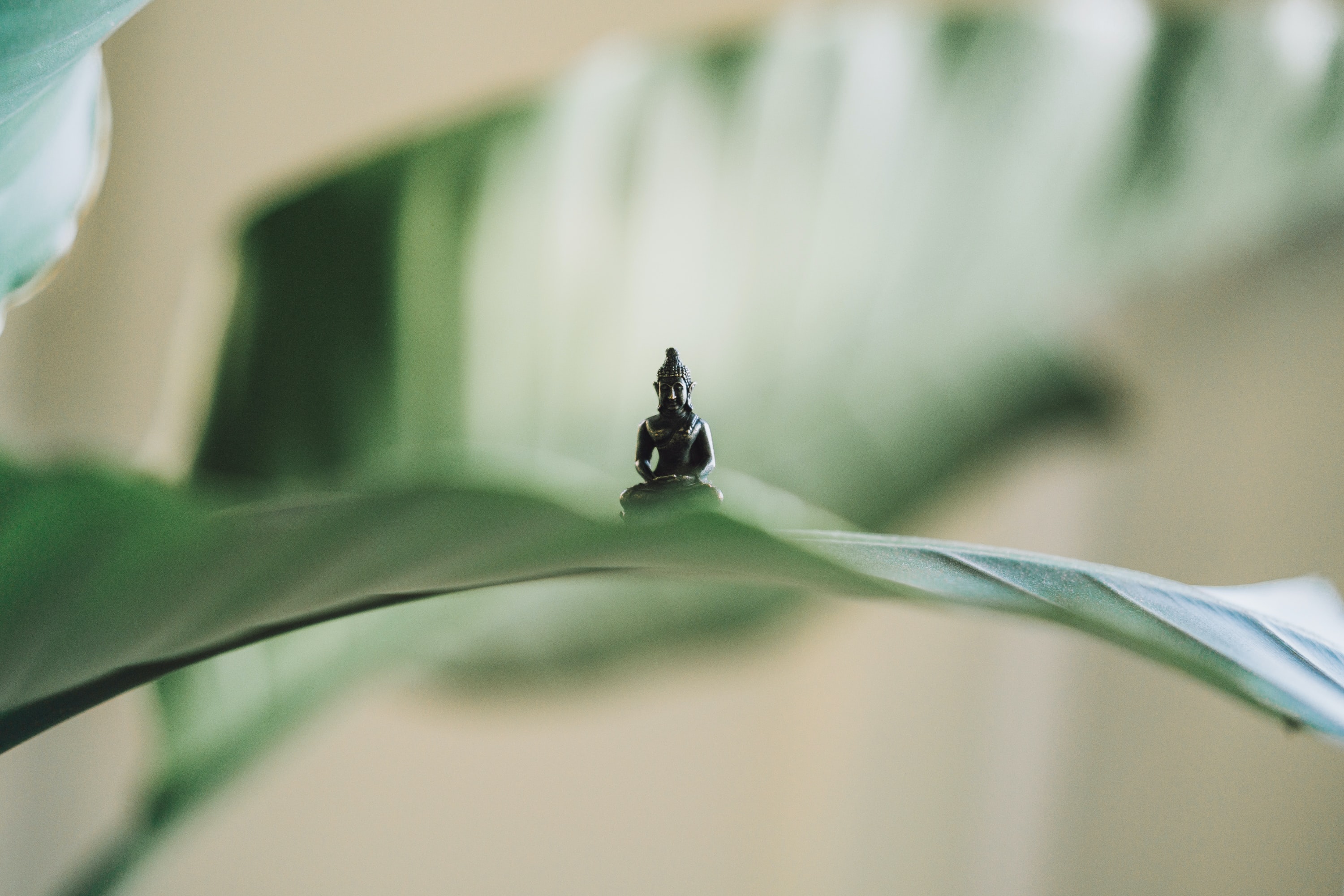 Benefits of Slow Yoga
In the middle of the workshop, we'll dive into the benefits of slow yoga and yogic breathing, and why this is the easiest, safest, non-invasive and substance-free way to keep your bones healthy as you age.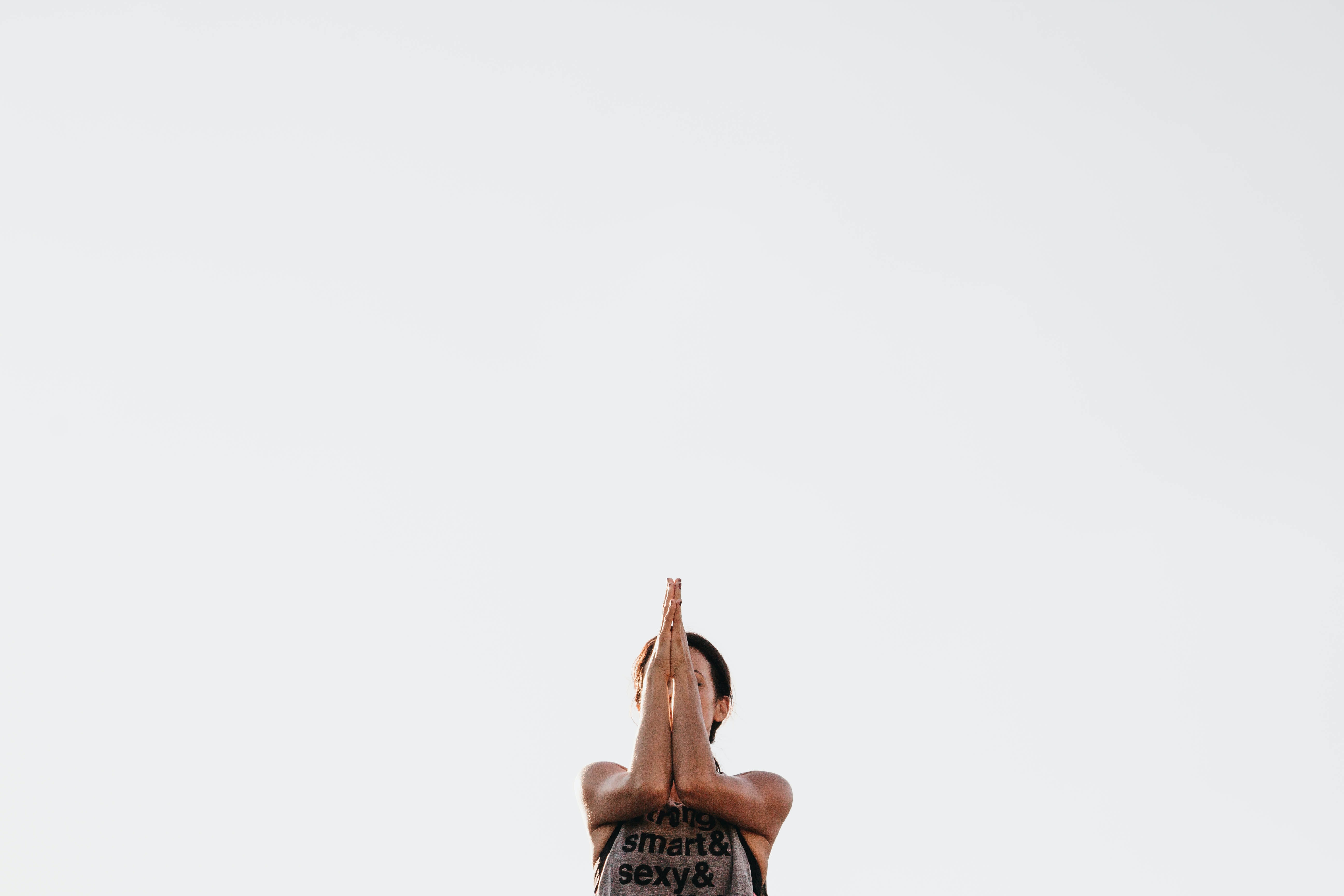 Questions & Answers
At the end of the workshop, there will be time for Q & A.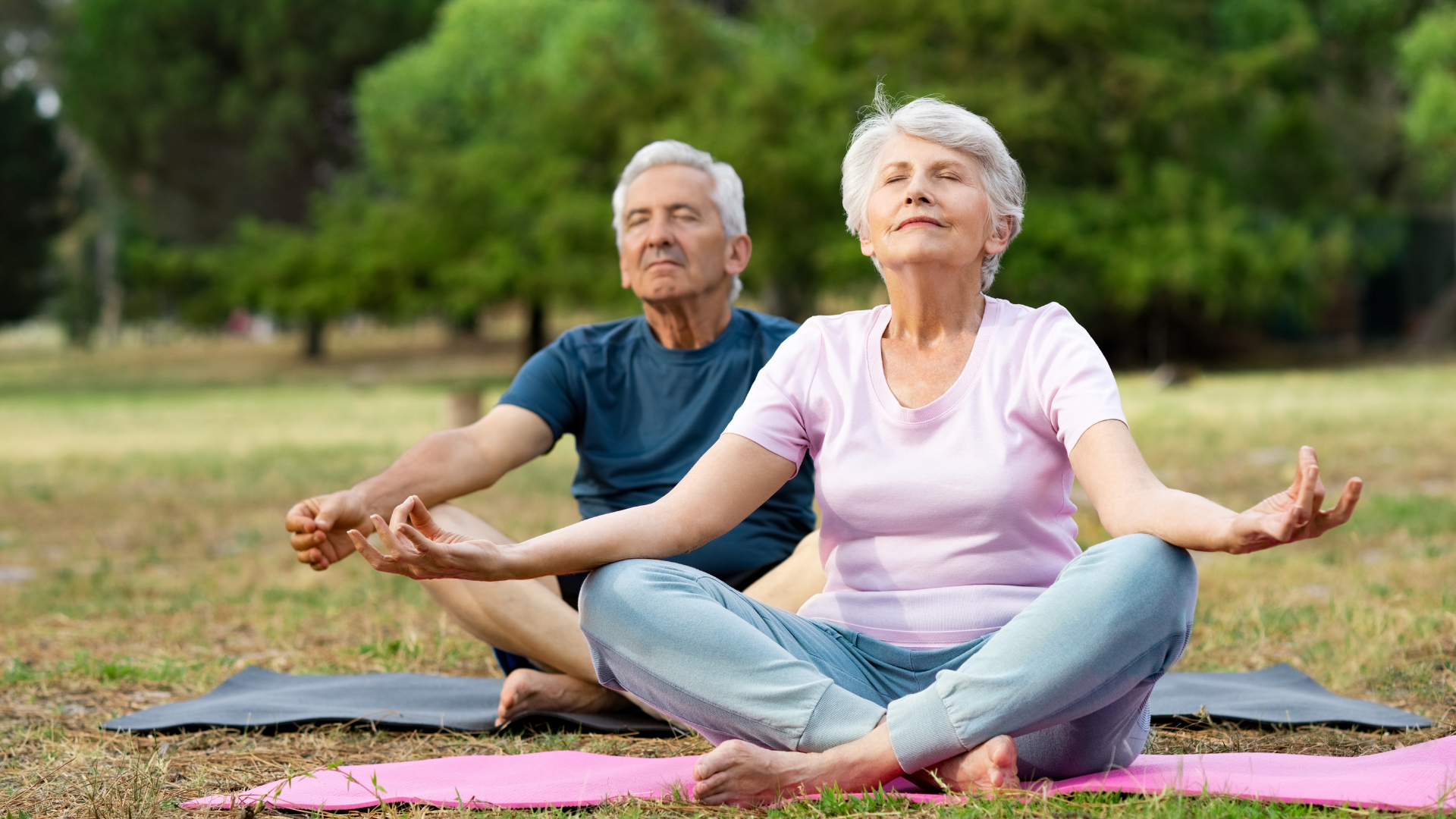 Class Handouts
Class Handouts will be available for download from the Teachable portal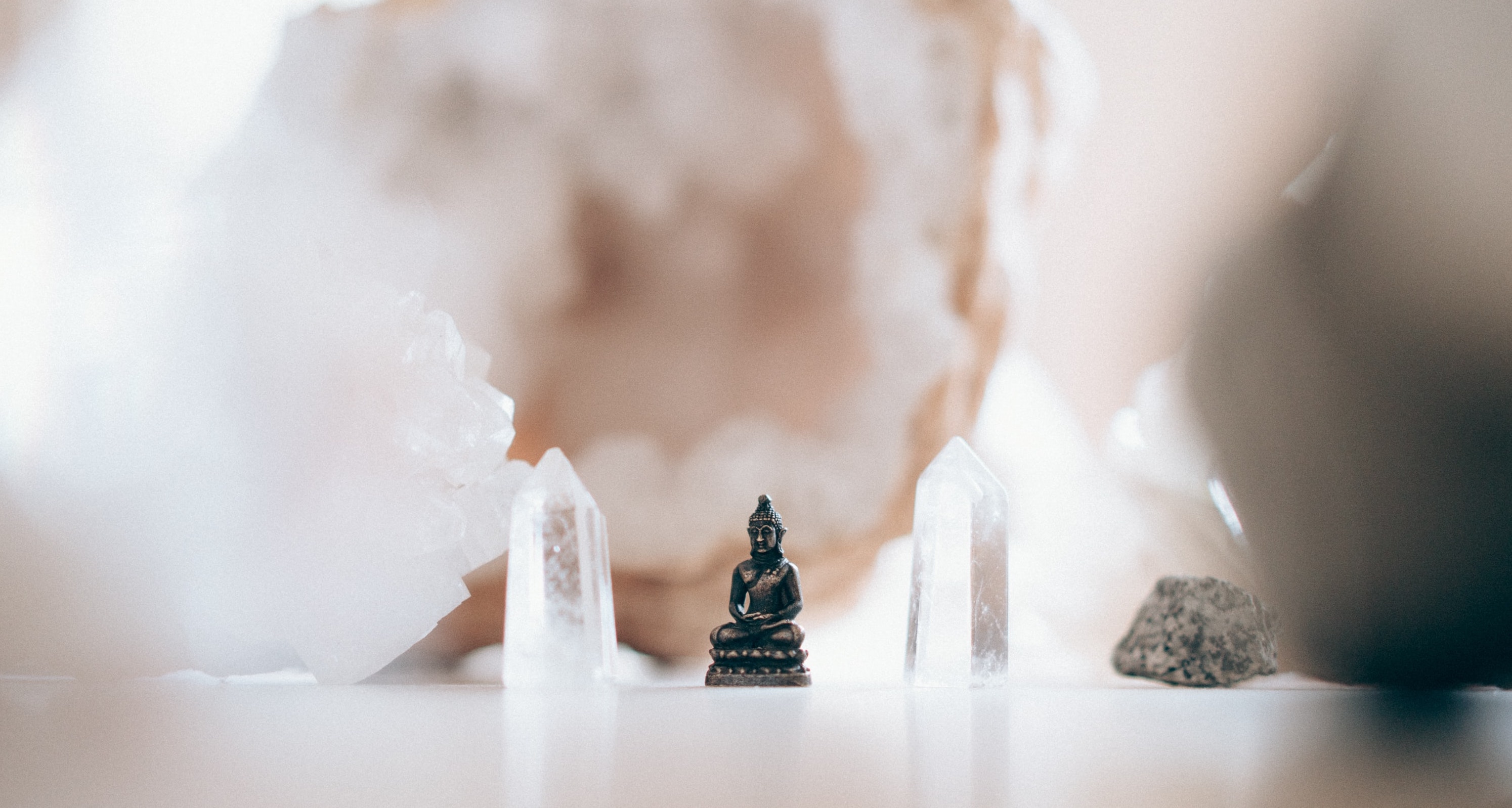 Your Own Recording
After the Live workshop on May 6, 2021 at 11AM PST, the recording will be uploaded to the Teachable portal.
Testimonials:
"The thing I appreciate about Christine's yoga is it's not just yoga; she speaks into our lives." - R.S.
"Christine is the reason I was inspired to become a yoga teacher." -J.W.
"Christine's teaching is full of love. I always feel so good after hearing her speak about yoga." 
- M.O.
"I have learned so much from Christine, about various aspects of Yoga and Ayurveda. It's not only the knowledge she shares, but the way she teaches, with so much love and without any judgement." - S. I.
Frequently Asked Questions:
Q: Who is this workshop for?
A: This workshop is specifically for women who are in some stage of menopause, OR women who are nearing menopause years, and would like to know how to keep their bones healthy.
Q: What if I've never done yoga before?
A: That's totally fine. No experience required. Poses are accessible, and I will also show you some modifications you can do sitting in a chair.
Q: What if I don't know if I have bone loss or not?
A: Every woman will have bone loss as they progress in perimenopause. Each person is different, but most women begin losing bone mass in their late 30s. It is crucial that we learn how to keep our bones strong and healthy as we age.
Q: What if I can't make it to the live workshop?
A: That is totally fine; you will just miss the opportunity to ask questions in real time. The recorded Zoom will be uploaded for you to view on your own time.
Q: How long will I have access to the material?
A: You will have access to the replay of the workshop and the modules with handouts for 30 days after the workshop ends. The handouts are yours to download and keep; you can download those before the end of the 30 day period. 
Q: What if I need more support?
A: I have three levels of recommendations for more support.
Level 1:
 I encourage you to join my FREE private FaceBook group, Yoga and Ayurveda for Loving Life in Menopause. It's a great place for asking questions and getting peer support from other women with similar experiences. 
Level 2:
For help developing a more consistent yoga practice with guidance, I recommend subscribing to my Moxie online studio, where all of my classes are geared towards yoga for supporting women in menopause.
Level 3:
For personal support, consultation and accountability coaching, I have a limited number of available spots for 1:1 sessions.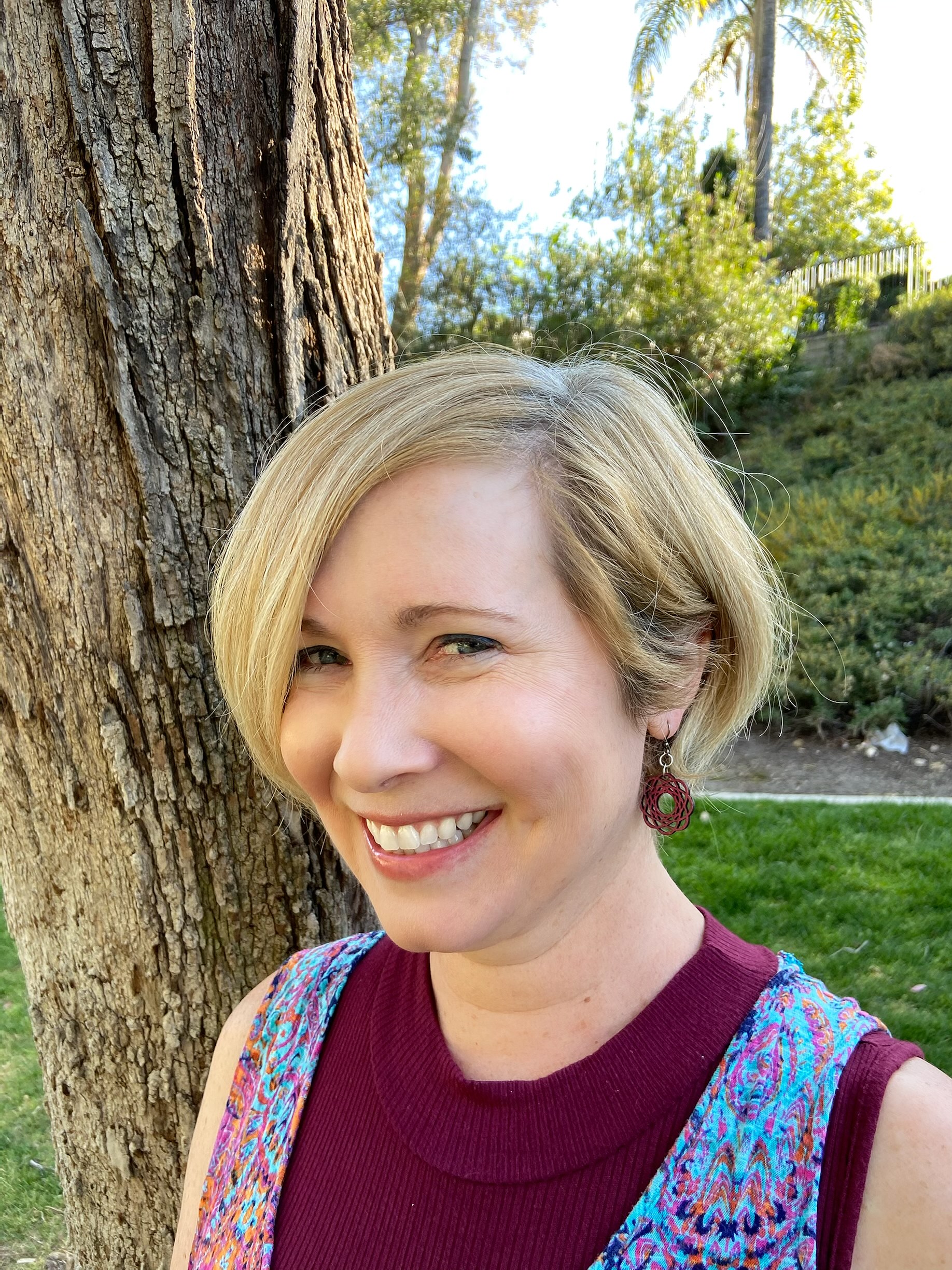 I've been practicing Yoga for about 20 years and teaching Yoga and training Yoga teachers for about 10 years, but I was still blindsided when I hit menopause around age 50. People don't talk about it much, and I did not completely know what to expect. Many women tell me that they felt really lost and alone when they entered this part of their lives. 
I know how this feels. 
I began applying the mind-body Yoga techniques in my toolbox along with practices I learned from Yoga's sister science, Ayurveda, and noticed that many of them really supported and sustained me in this menopause transition, and significantly lessened some of the most troublesome symptoms that came along with the onset of menopause. Then I began researching and learning more about menopause specifically, and I was blown away by the modern scientific evidence to support what ancient yogic wisdom has been saying for thousands of years. 
I have been especially encouraged by the clinical trials showing how effective yoga is for building bone mass and preventing osteoporosis, since that is something that every woman faces in midlife and beyond. 
A few years into my menopause journey, I am no longer afraid of the impact that this life transition can have on my body, mind and spirit. I have found so much comfort, value and strength through Yoga and Ayurveda, and I am LOVING life in menopause! I have made it my mission to share what I know and practice with as many women as possible. I know that you too can build strength and resilience to love your life in menopause and beyond! I am here to help you along the way.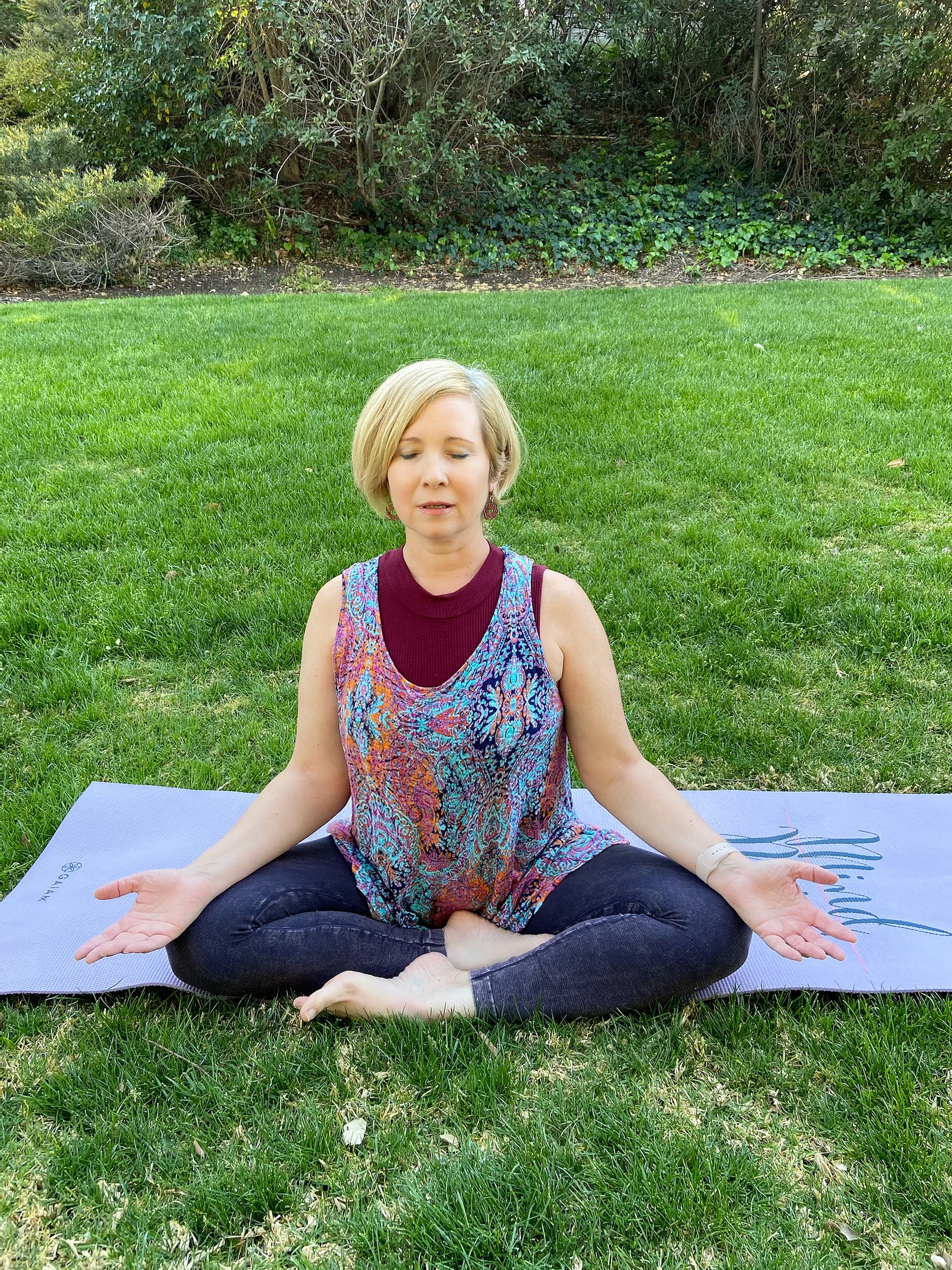 For just one payment of $47 (enter discount code BONE10 at checkout for Early Bird pricing of $37 by April 30, 2021 11:00PM PST), you will get:
1. Instant access to all the handouts for this workshop


2. Zoom link for the Live workshop


3. Access to the recording of the workshop after the Live session
***LIVE Session is Thursday May 6, 2021 at 11:00 am PST