Have you always been interested in hand mudras, but not sure where to start? Or have you had a hard time trying to practice them on your own, and stay consistent, just following a book? Or maybe they seem interesting, but you're not sure how or why they work or how to use them properly? I was in the same boat a few years ago. I wished there were somebody who would teach me step by step, like a yoga class but for your hands. Only I couldn't find one.
Yogic hand mudras always seemed so intriguing and mysterious to me; I wanted to dive deep into mudras and how and why they work, but I had a hard time gathering information about them. I knew there must be a wealth of information and healing energy to be uncovered, but didn't really know where to start. I spent a long time studying little bits and pieces here and there, making correlations between things I learned in different places, and using mudras in my own daily meditation and breathing practices. I finally put everything together and created this course! Now you can easily learn the science of how hand mudras move Prana in your body and mind, and develop your own personal mudra practice to enhance your health and peace of mind. In simple video lessons, I show you practical techniques to effectively use mudras in your daily life, incorporate them into your yoga classes, and more. Easy and fun video-based learning with lots of hands-on practice!
Here's what you'll find inside the course:
Learn how our hands are connected to the currents of energy within us
Learn how mudras work and how to use them effectively
Different aspects of mudras and how they work organized into six different easy to understand sections, with multiple video lessons in each section
Learn easy, practical ways to balance your energy and find greater peace of mind
Deepen your connection with all the layers of yourself through quiet practice and reflection as you learn to work with the mudras
Understand the significance and practical applications of dozens of powerful mudras
Check your progress and understanding as you go through the course, with quizzes at the end of each section
Receive a completion certificate at the end of the course
You will have lifetime access to the course, so you can come back and review anytime, plus you will be able to see any and all updates and new additions to the course material.
Please watch this video to see how the course works!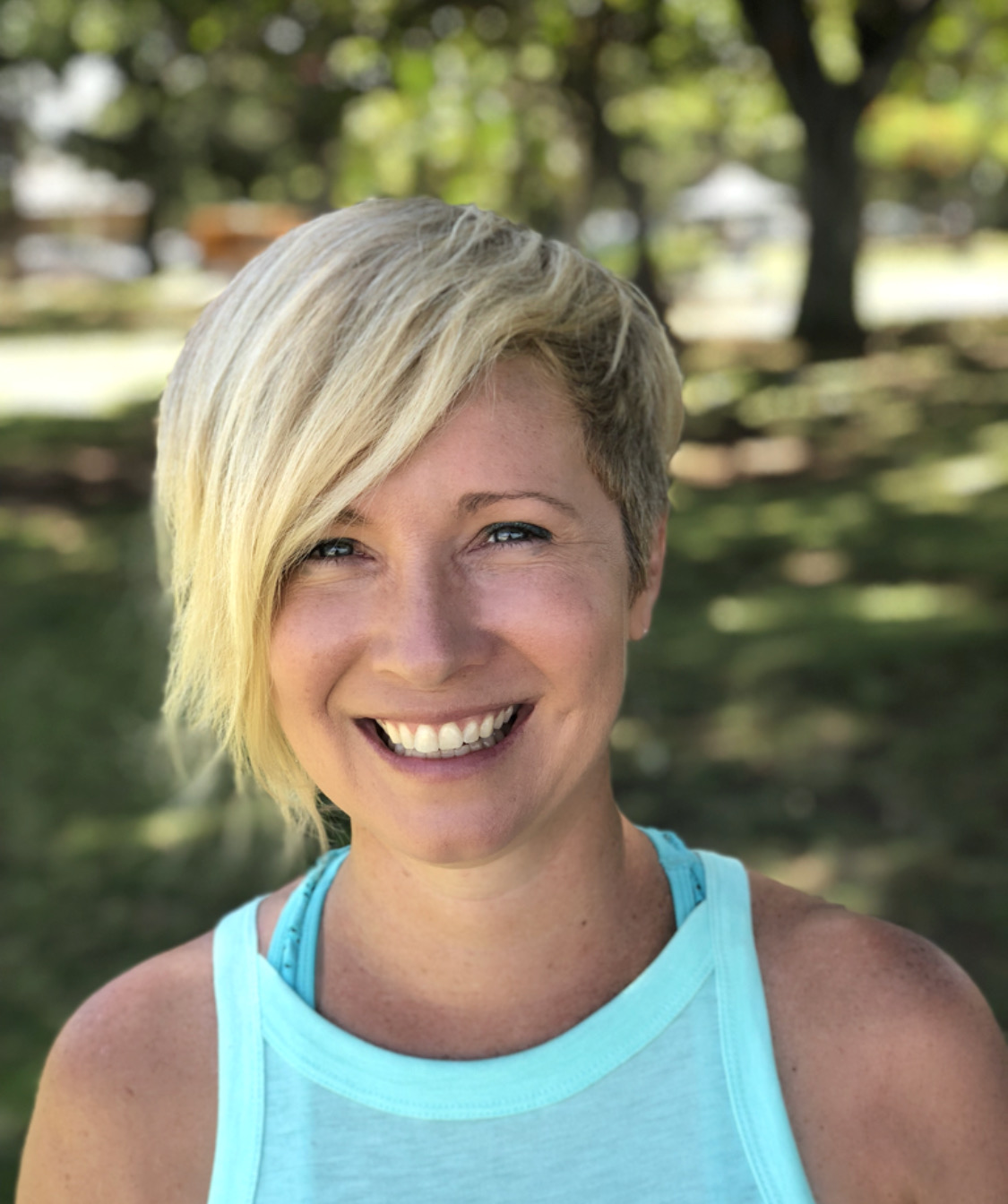 I'm a yoga instructor, teacher trainer and lifelong student of yoga and Ayurveda. I became fascinated by the idea that simple hand postures could be so effective in moving your Prana and supporting health and well being, so I have been studying them over the years. I have found it somewhat difficult to find a comprehensive guide to the science behind hand mudras and practical applications of how to use them, so I decided to put together everything I have learned into one easy to understand course! I had so much fun designing this course, and am excited to be on this journey with you! I hope you enjoy it as much as I have, and derive much benefit from these ancient teachings.
What People are Saying...
"There is really nowhere else to learn hand mudras like this. It was so fun and easy to go at my own pace and learn about mudras in-depth, and then hop on to live Zooms to work with you in real time. I have added mudras into my morning and evening mediation times, and this has brought a greater depth and peace to my meditation practice. I was sad to finish the course because it was a lot of fun every day. But I will continue to practice what I have learned, and mudras are now a part of my life. Thank you so much for creating this course!" -S.I.
"I felt like this mudras course melted away the hard edges of my yoga practice. It was a lot of fun, and I will continue to deepen my practice. Thank you so much!" -R.H.
"Christine has a way of explaining things that really helps me not only understand the concept, but make it my own." -L.T.
"Christine is my favorite yoga teacher. She loves what she teaches, and she loves her students." -R.V.
"I love taking Christine's classes because she shares yoga with so much joy." -Y.C.
"Christine is the reason I fell in love with yoga and became a yoga teacher." -J.W.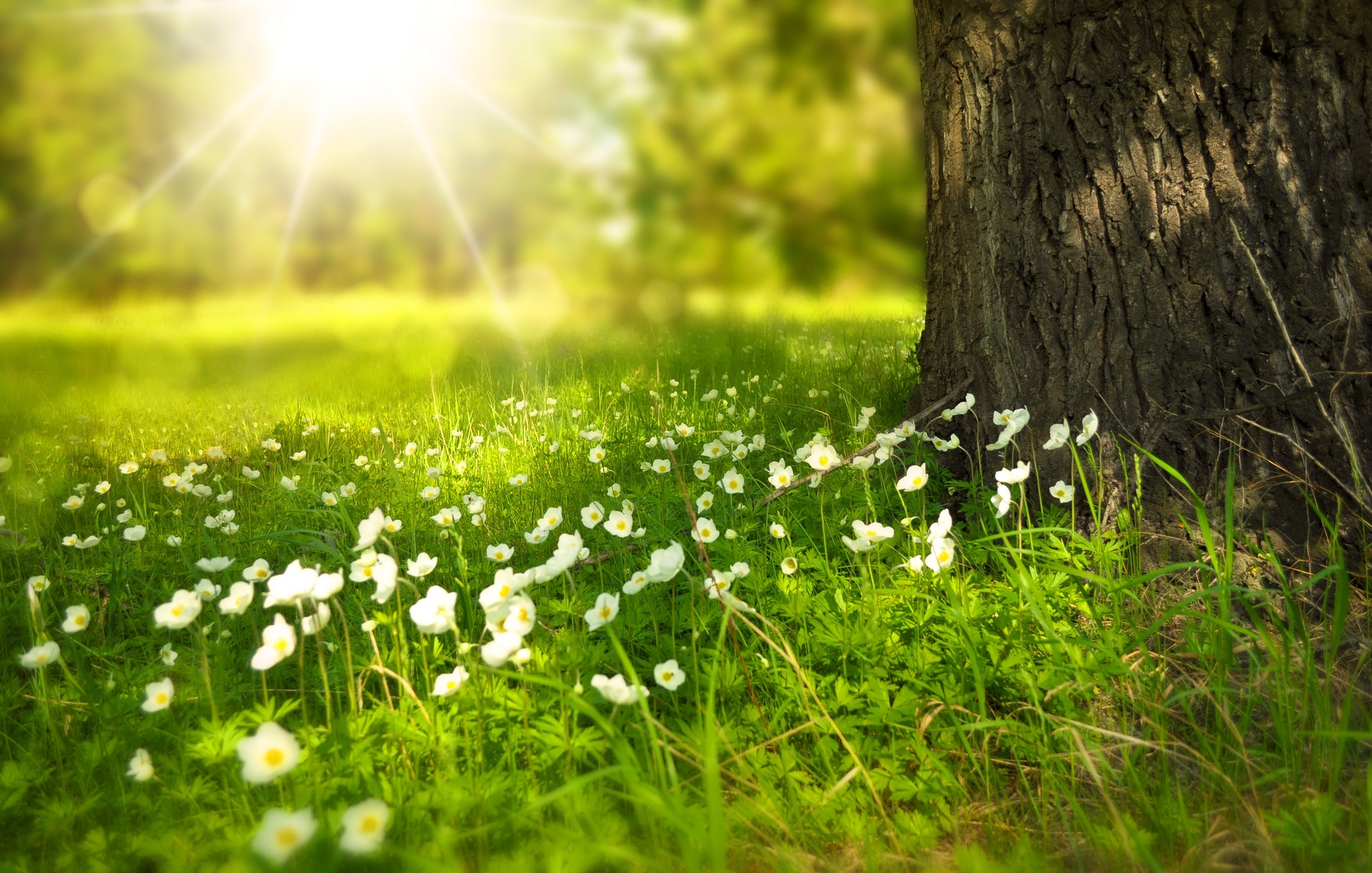 Prana: Understanding the energy of life. (Coming Soon!)
Learn how yoga explains the life force energy of Prana and gain tools for walking in harmony with it to create a life of greater ease, joy and peace of mind.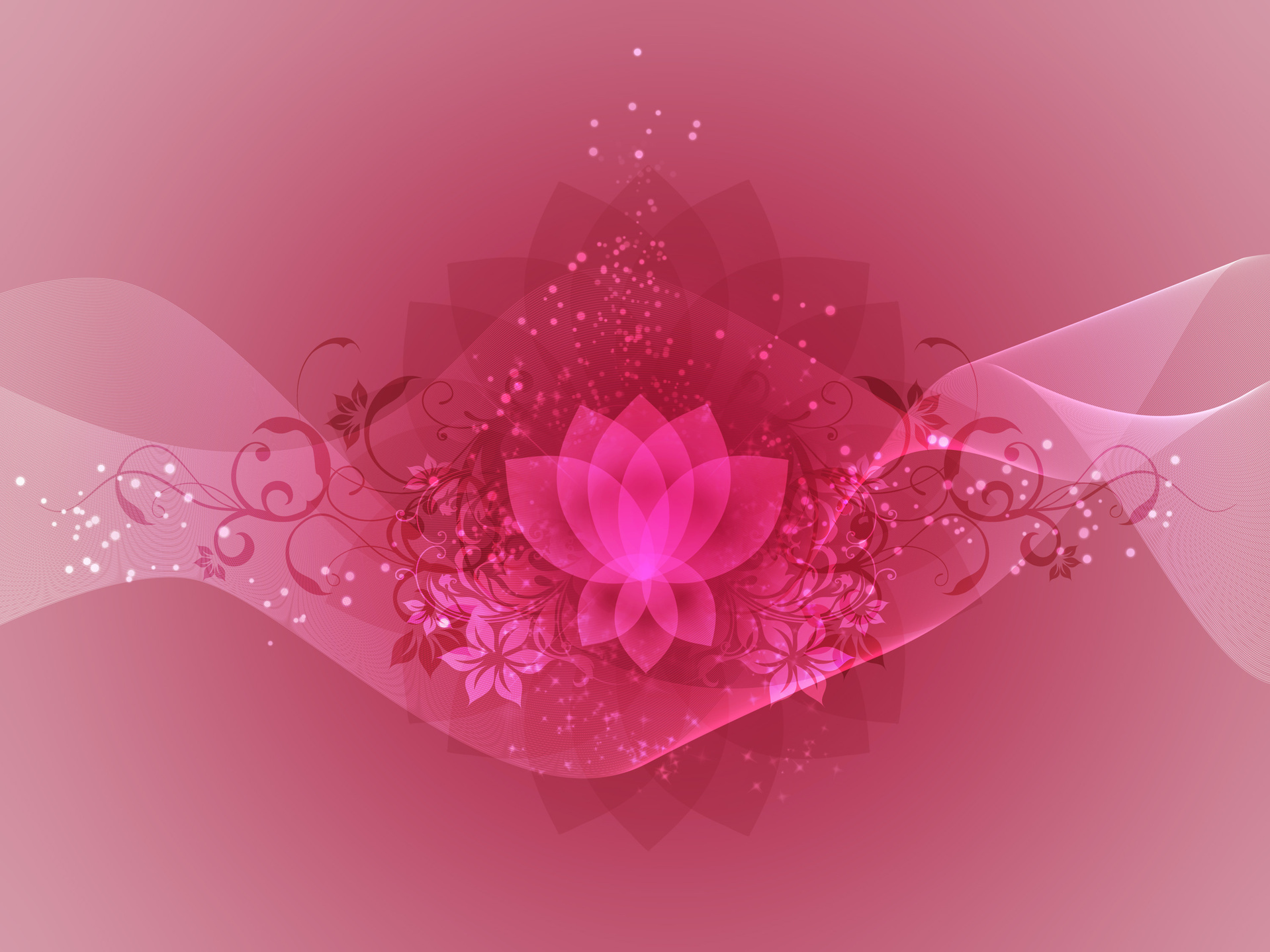 Lakshmi, Saraswati and Durga
(Coming Soon!)
Learn how to tap into the energies of the goddesses Lakshmi, Saraswati and Durga to unlock your abundance, creativity and power.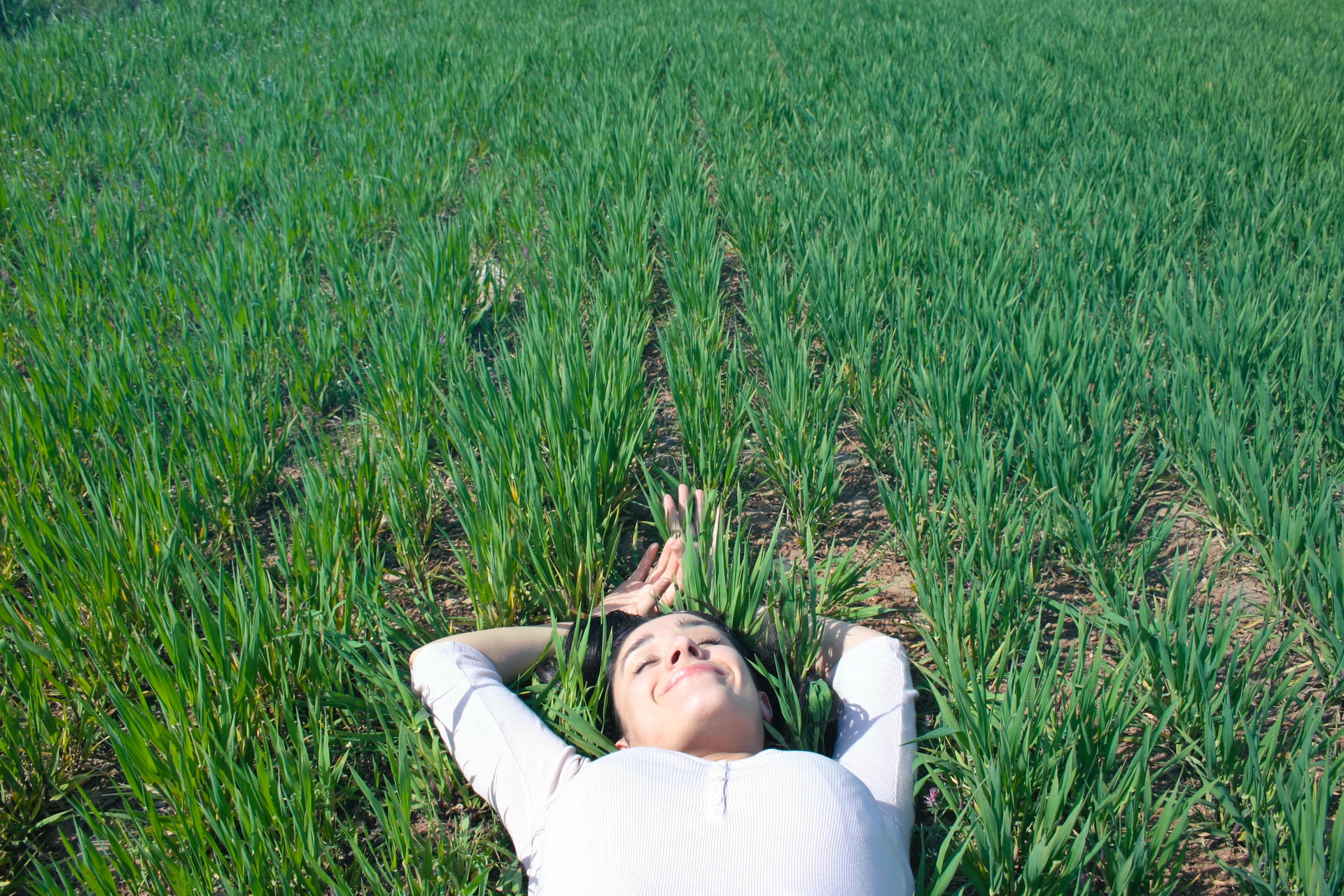 Yoga Nidra: Transformational Sleep (Coming Soon!)
Learn the ancient science and practice of Yoga Nidra, and how it gently brings about powerful transformation through the deepest levels of relaxation.
FAQ


Q: Is this a monthly membership, or a one-time payment type of course?
A: It is a one time payment for lifetime access to the material! You can pay all at once or choose to break it into two or three payments. Once payment is complete, the course is yours to keep.
Q: How many hours are involved?
A: Well, to some extent, that depends on you. There are somewhere around 40 short instructional videos in the course, but each one is a way for you to set up your own practice, so it depends on how much time you put into practicing what you learn. I recommend spending time practicing each mudra before moving on to the next video. If you do it that way, and you keep working with the material a little bit each day, it should take you at least a few weeks to finish everything and really feel like you have internalized it.
Q: Can I go at my own pace?
A: Yes, the course is set up this way, with instructional videos that you can watch whenever, wherever. You could even take a break from the content and come back to it later, anytime. The course is structured so that you can't really skip ahead, though. The next section will be accessible once you complete the current one, etc. This way, you will be able to see your progress and that the results are cumulative.
Q: Do I have to be experienced in yoga to take this course?
A: No, this course is really for anyone who is interested in energy work and natural ways to keep yourself healthy.
Q: Is there any live instruction in this course?
A: There will be opportunities to join me in live mudra sessions through virtual platforms such as Zoom. These are not mandatory, but if you are available and would like to connect, all enrolled students are invited to attend. At the top of the Course Curriculum there is a Bulletin Board page, where I will post announcements of course updates and invitations to live sessions.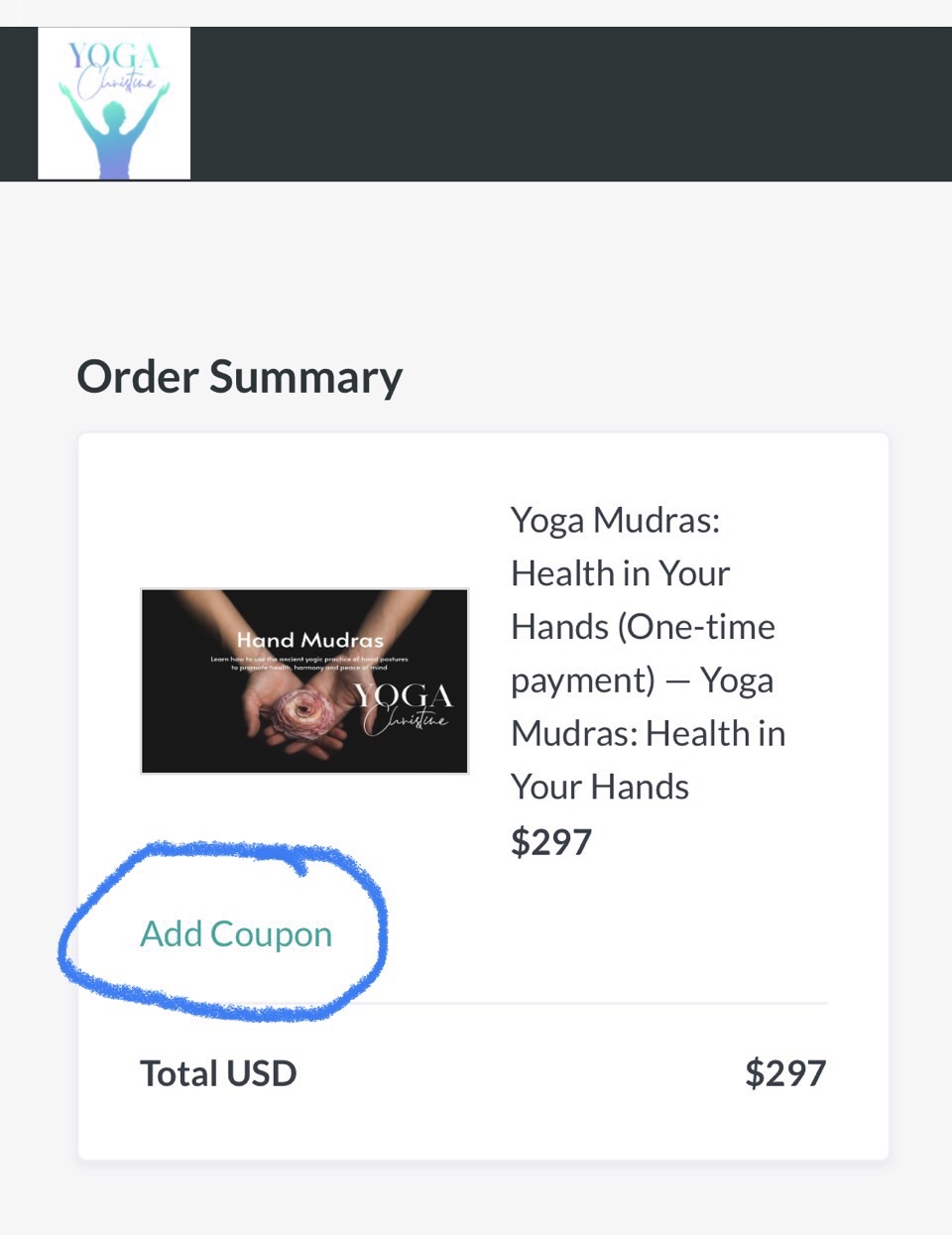 If you have a coupon code, please enter it by clicking "Add Coupon" before completing your transaction.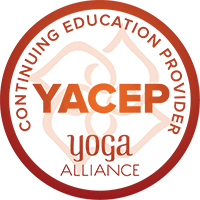 If you are a yoga instructor registered with Yoga Alliance (any RYT designation), you can use your completion certificate from this course to update your CE (Continuing Education) hours in your Yoga Alliance online account. This course counts as 30 hours of CE.